Welcome to

North Muskegon

"We are an Educational Community that gives our BEST and expects the BEST."
Mission Statement
The mission of North Muskegon Public Schools is to assist all students in becoming lifelong learners, with the social skills necessary to become productive, responsible citizens of strong character.
Vision Statement: North Muskegon Public Schools, with its long history of state and national educational excellence, will strive to maintain a high quality educational experience for all of its students.
Spotlights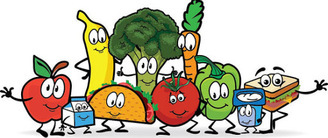 Meal Distribution
"Meal distribution for Virtual students is on THURSDAY'S AT 10A-12N AND 4-6P in the Flex center located on Moulton-use door #9 for entry. Anyone (friend, family member or neighbor) may pick up for you if you are unable to make it during these times. If you are in quarantine and need special accommodations please call 231-719-4145 for assistance. Meals consist of 7 breakfast and lunches along with fruit and vegetables and a gallon of milk. There is no cost for the meals and it is open to the community as well."
Events
Calendar

‹

December

2020

›

S
M
T
W
T
F
S
1
2

Dec 2

5:15 PM to 5:45 PM

Boys 8th Basketball @ Whitehall Middle School

Location:

401 Elizabeth Street, Whitehall Michigan 49461

Calendar:

MS Athletic Calendar

Sport: Basketball Level: Boys 8th Team: North Muskegon Middle School Site: Whitehall Middle School Subsite: Gym

3
4
5
6
7

Dec 7

4:00 PM to 6:00 PM

Boys 7/8th Basketball vs Oakridge Middle School

Location:

1507 Mills Ave., North Muskegon MI 49445, North Muskegon MI 49445

Calendar:

MS Athletic Calendar

Sport: Basketball Level: Boys 7/8th Team: North Muskegon Middle School Site: North Muskegon Middle School Subsite: Gym

8
9

Dec 9

4:00 PM to 6:00 PM

Boys 7/8th Basketball vs Ravenna Middle School

Location:

1507 Mills Ave., North Muskegon MI 49445, North Muskegon MI 49445

Calendar:

MS Athletic Calendar

Sport: Basketball Level: Boys 7/8th Team: North Muskegon Middle School Site: North Muskegon Middle School Subsite: Gym

10

Dec 10

6:00 PM to 6:30 PM

Boys Varsity Swimming @ Ottawa Hills High School

Location:

2055 Rosewood Ave SE, Grand Rapids MI 49506-5296

Calendar:

HS Athletics Calendar

Sport: Swimming Level: Boys Varsity Team: North Muskegon High School Site: Ottawa Hills High School Subsite: Pool

11
12
13
14

Dec 14

Board of Education Regular Meeting

Location:

Virtual Meeting

Calendar:

NMPS District Calendar

4:00 PM to 5:15 PM

Boys 7th Basketball @ Montague NBC Middle School

Location:

4700 Stanton Blvd., Montague MI 49437

Calendar:

MS Athletic Calendar

Sport: Basketball Level: Boys 7th Team: North Muskegon Middle School Site: Montague NBC Middle School

5:15 PM to 6:30 PM

Boys 8th Basketball @ Montague NBC Middle School

Location:

4700 Stanton Blvd., Montague MI 49437

Calendar:

MS Athletic Calendar

Sport: Basketball Level: Boys 8th Team: North Muskegon Middle School Site: Montague NBC Middle School Subsite: Gym

7:00 PM to 8:00 PM

Board of Education Regular Meeting

7:00 PM to 8:30 PM

Boys Varsity Basketball @ Holton High School

Location:

6477 Syers Rd, Holton Michigan 49425

Calendar:

HS Athletics Calendar

Sport: Basketball Level: Boys Varsity Team: North Muskegon High School Site: Holton High School Subsite: High School Gym

15

Dec 15

6:00 PM to 6:30 PM

Boys Varsity Swimming @ Thornapple-Kellogg High School

Location:

10375 Green Lake Rd., Middleville Michigan 49333

Calendar:

HS Athletics Calendar

Sport: Swimming Level: Boys Varsity Team: North Muskegon High School Site: Thornapple-Kellogg Middle School

16

Dec 16

3:30 PM to 4:00 PM

Girls Varsity Bowling vs Ludington High School

Location:

1507 Mills Ave, Muskegon MI 49445-3011

Calendar:

HS Athletics Calendar

Sport: Bowling Level: Girls Varsity Team: North Muskegon High School Site: North Muskegon High School

4:00 PM to 6:00 PM

Boys 7/8th Basketball vs Mason County Central Middle School

Location:

1507 Mills Ave., North Muskegon MI 49445, North Muskegon MI 49445

Calendar:

MS Athletic Calendar

Sport: Basketball Level: Boys 7/8th Team: North Muskegon Middle School Site: North Muskegon Middle School Subsite: Gym

17

Dec 17

4:00 PM to 6:00 PM

Boys 7/8th Basketball @ Ravenna Middle School

Location:

2700 S. Ravenna Road, Ravenna Michigan 49451

Calendar:

MS Athletic Calendar

Sport: Basketball Level: Boys 7/8th Team: North Muskegon Middle School Site: Ravenna Middle School Subsite: Gym

6:00 PM to 6:30 PM

Boys Varsity Swimming

Location:

5421 S Warner Ave, Fremont Michigan 49412-1207

Calendar:

HS Athletics Calendar

Sport: Swimming Level: Boys Varsity Team: North Muskegon High School Site: Fremont High School Subsite: Community Pool

18

Dec 18

11:15 AM to 11:30 AM

Virtual 1/2 Day of School for ALL Students (All Students Virtual Instruction Today)

Calendar:

NMPS District Calendar

MS/HS Dismissal time: 11:15 a.m. ELEM Dismissal time: 11:30 a.m.

5:30 PM to 7:00 PM

Girls JV Basketball @ Montague High School

Location:

4900 Stanton Blvd, Montague Michigan 49437-1098

Calendar:

HS Athletics Calendar

Sport: Basketball Level: Girls JV Team: North Muskegon High School Site: Montague High School Subsite: Gym

7:00 PM to 8:30 PM

Girls Varsity Basketball @ Montague High School

Location:

4900 Stanton Blvd, Montague Michigan 49437-1098

Calendar:

HS Athletics Calendar

Sport: Basketball Level: Girls Varsity Team: North Muskegon High School Site: Montague High School Subsite: Gym

19
20
21

Dec 21

NO SCHOOL - Holiday Break

Calendar:

NMPS District Calendar

22

Dec 22

NO SCHOOL - Holiday Break

Calendar:

NMPS District Calendar

23

Dec 23

NO SCHOOL - Holiday Break

Calendar:

NMPS District Calendar

24

Dec 24

NO SCHOOL - Holiday Break

Calendar:

NMPS District Calendar

25

Dec 25

NO SCHOOL - Holiday Break

Calendar:

NMPS District Calendar

26
27
28

Dec 28

NO SCHOOL - Holiday Break

Calendar:

NMPS District Calendar

29

Dec 29

NO SCHOOL - Holiday Break

Calendar:

NMPS District Calendar

30

Dec 30

NO SCHOOL - Holiday Break

Calendar:

NMPS District Calendar

31

Dec 31

NO SCHOOL - Holiday Break

Calendar:

NMPS District Calendar
2020 - 2021 School Calendar
Beliefs Statement
We believe that the purpose of NMPS is to create students who:
Function as responsible students
Communicate effectively using multiple modalities
Think critically and problem solve
Cooperate and collaborate
We believe that the stakeholders of the district will:
Expect high standards for all students
Work in tandem with families, teachers and the community
Create a safe and nurturing environment for all
Assist all students in reaching their maximum potential
Enhance facilities to support achievement, athletics, and the arts
"We are an Educational Community that gives our BEST and expects the BEST."