Welcome to

North Muskegon

"We are an Educational Community that gives our BEST and expects the BEST."
Mission Statement
The mission of North Muskegon Public Schools is to assist all students in becoming lifelong learners, with the social skills necessary to become productive, responsible citizens of strong character.
Vision Statement: North Muskegon Public Schools, with its long history of state and national educational excellence, will strive to maintain a high quality educational experience for all of its students.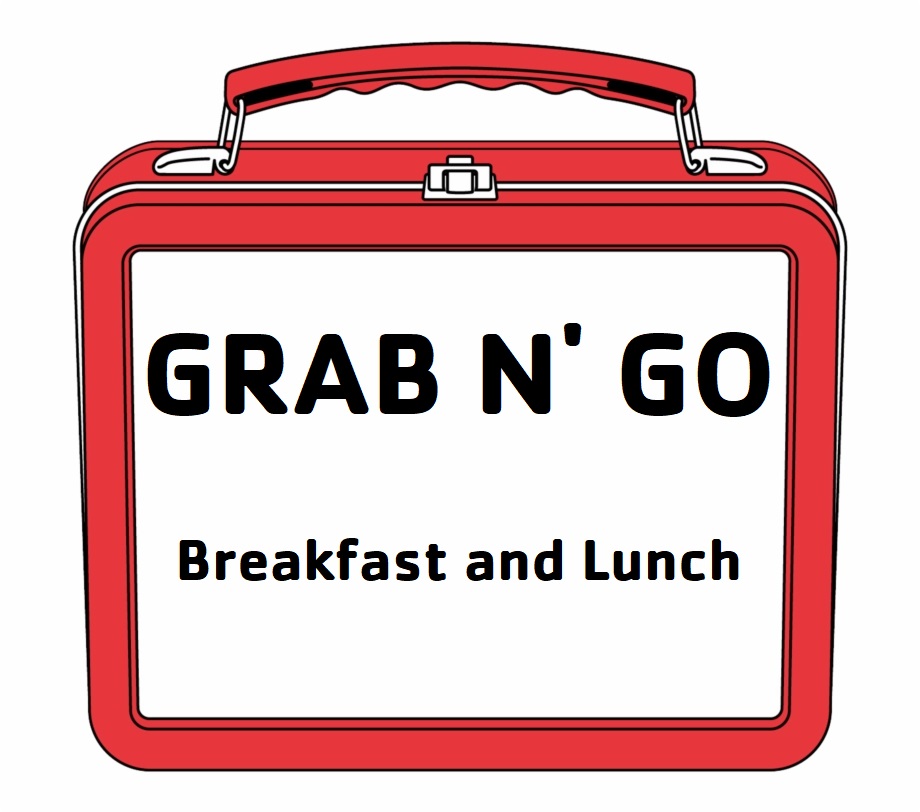 NMPS Food Distribution
NMPS is offering weekly Grab and Go breakfast and lunch free meals on Wednesday's from 10a-12p on Moulton across from the playground. Cars will travel West to East on Moulton for curbside pick up to ensure social distancing.
Events
Calendar

‹

July

2020

›

S
M
T
W
T
F
S
1
2

Jul 2

8:00 AM to 12:00 PM

EL Computer Lab - West Michigan Driver's Ed Class

Location:

EL Computer Lab

Calendar:

NMPS District Calendar

3
4
5
6

Jul 6

8:00 AM to 12:00 PM

EL Computer Lab - West Michigan Driver's Ed Class

Location:

EL Computer Lab

Calendar:

NMPS District Calendar

7

Jul 7

8:00 AM to 12:00 PM

EL Computer Lab - West Michigan Driver's Ed Class

Location:

EL Computer Lab

Calendar:

NMPS District Calendar

8

Jul 8

8:00 AM to 12:00 PM

EL Computer Lab - West Michigan Driver's Ed Class

Location:

EL Computer Lab

Calendar:

NMPS District Calendar

9

Jul 9

8:00 AM to 12:00 PM

EL Computer Lab - West Michigan Driver's Ed Class

Location:

EL Computer Lab

Calendar:

NMPS District Calendar

10
11
12
13

Jul 13

8:00 AM to 12:00 PM

EL Computer Lab - West Michigan Driver's Ed Class

Location:

EL Computer Lab

Calendar:

NMPS District Calendar

6:00 PM to 7:00 PM

BoE Regular Meeting

Location:

https://nmps.zoom.us/j/82033618987?pwd=dEhIaEc2MGxFTFc4a3BBZ0Ztc1lXUT09

────────── Paul Henderson is inviting you to a scheduled Zoom meeting. Join Zoom Meeting https://nmps.zoom.us/j/82033618987?pwd=dEhIaEc2MGxFTFc4a3BBZ0Ztc1lXUT09 Meeting ID: 820 3361 8987 Password: 40J98X One tap mobile +16465588656,,82033618987#,,,,0#,,542017# US (New York) +13017158592,,82033618987#,,,,0#,,542017# US (Germantown) Dial by your location +1 646 558 8656 US (New York) +1 301 715 8592 US (Germantown) +1 312 626 6799 US (Chicago) +1 669 900 9128 US (San Jose) +1 253 215 8782 US (Tacoma) +1 346 248 7799 US (Houston) Meeting ID: 820 3361 8987 Password: 542017 Find your local number: https://nmps.zoom.us/u/kbI13IRCDh Join by SIP 82033618987@zoomcrc.com Join by H.323 162.255.37.11 (US West) 162.255.36.11 (US East) 115.114.131.7 (India Mumbai) 115.114.115.7 (India Hyderabad) 213.19.144.110 (EMEA) 103.122.166.55 (Australia) 209.9.211.110 (Hong Kong SAR) 64.211.144.160 (Brazil) 69.174.57.160 (Canada) 207.226.132.110 (Japan) Meeting ID: 820 3361 8987 Password: 542017 ──────────

14

Jul 14

8:00 AM to 12:00 PM

EL Computer Lab - West Michigan Driver's Ed Class

Location:

EL Computer Lab

Calendar:

NMPS District Calendar

15

Jul 15

8:00 AM to 12:00 PM

EL Computer Lab - West Michigan Driver's Ed Class

Location:

EL Computer Lab

Calendar:

NMPS District Calendar

16

Jul 16

8:00 AM to 12:00 PM

EL Computer Lab - West Michigan Driver's Ed Class

Location:

EL Computer Lab

Calendar:

NMPS District Calendar

17
18
19
20

Jul 20

8:00 AM to 12:00 PM

EL Computer Lab - West Michigan Driver's Ed Class

Location:

EL Computer Lab

Calendar:

NMPS District Calendar

21

Jul 21

8:00 AM to 12:00 PM

EL Computer Lab - West Michigan Driver's Ed Class

Location:

EL Computer Lab

Calendar:

NMPS District Calendar

22

Jul 22

8:00 AM to 12:00 PM

EL Computer Lab - West Michigan Driver's Ed Class

Location:

EL Computer Lab

Calendar:

NMPS District Calendar

23

Jul 23

8:00 AM to 12:00 PM

EL Computer Lab - West Michigan Driver's Ed Class

Location:

EL Computer Lab

Calendar:

NMPS District Calendar

24
25
26
27

Jul 27

9:30 AM to 3:00 PM

Board of Education - Retreat

Location:

North Muskegon Community Center, North Muskegon, MI 49445, USA

28
29

Jul 29

7:00 PM to 8:00 PM

NM Class of 2020 Graduation

Location:

Fred Jacks Memorial Field., 505 Fowler St, North Muskegon, MI 49445, USA

Calendar:

NMPS HS Calendar

30
31
EL Computer Lab - West Michigan Driver's Ed Class

Time:

8:00 AM to 12:00 PM

Location:

EL Computer Lab

Calendar:

NMPS District Calendar

BoE Regular Meeting

Location:

https://nmps.zoom.us/j/82033618987?pwd=dEhIaEc2MGxFTFc4a3BBZ0Ztc1lXUT09

────────── Paul Henderson is inviting you to a scheduled Zoom meeting. Join Zoom Meeting https://nmps.zoom.us/j/82033618987?pwd=dEhIaEc2MGxFTFc4a3BBZ0Ztc1lXUT09 Meeting ID: 820 3361 8987 Password: 40J98X One tap mobile +16465588656,,82033618987#,,,,0#,,542017# US (New York) +13017158592,,82033618987#,,,,0#,,542017# US (Germantown) Dial by your location +1 646 558 8656 US (New York) +1 301 715 8592 US (Germantown) +1 312 626 6799 US (Chicago) +1 669 900 9128 US (San Jose) +1 253 215 8782 US (Tacoma) +1 346 248 7799 US (Houston) Meeting ID: 820 3361 8987 Password: 542017 Find your local number: https://nmps.zoom.us/u/kbI13IRCDh Join by SIP 82033618987@zoomcrc.com Join by H.323 162.255.37.11 (US West) 162.255.36.11 (US East) 115.114.131.7 (India Mumbai) 115.114.115.7 (India Hyderabad) 213.19.144.110 (EMEA) 103.122.166.55 (Australia) 209.9.211.110 (Hong Kong SAR) 64.211.144.160 (Brazil) 69.174.57.160 (Canada) 207.226.132.110 (Japan) Meeting ID: 820 3361 8987 Password: 542017 ──────────

EL Computer Lab - West Michigan Driver's Ed Class

Time:

8:00 AM to 12:00 PM

Location:

EL Computer Lab

Calendar:

NMPS District Calendar

EL Computer Lab - West Michigan Driver's Ed Class

Time:

8:00 AM to 12:00 PM

Location:

EL Computer Lab

Calendar:

NMPS District Calendar

EL Computer Lab - West Michigan Driver's Ed Class

Time:

8:00 AM to 12:00 PM

Location:

EL Computer Lab

Calendar:

NMPS District Calendar

EL Computer Lab - West Michigan Driver's Ed Class

Time:

8:00 AM to 12:00 PM

Location:

EL Computer Lab

Calendar:

NMPS District Calendar

EL Computer Lab - West Michigan Driver's Ed Class

Time:

8:00 AM to 12:00 PM

Location:

EL Computer Lab

Calendar:

NMPS District Calendar

EL Computer Lab - West Michigan Driver's Ed Class

Time:

8:00 AM to 12:00 PM

Location:

EL Computer Lab

Calendar:

NMPS District Calendar

EL Computer Lab - West Michigan Driver's Ed Class

Time:

8:00 AM to 12:00 PM

Location:

EL Computer Lab

Calendar:

NMPS District Calendar

Board of Education - Retreat

Location:

North Muskegon Community Center, North Muskegon, MI 49445, USA

NM Class of 2020 Graduation

Location:

Fred Jacks Memorial Field., 505 Fowler St, North Muskegon, MI 49445, USA

Calendar:

NMPS HS Calendar

1st Day of Practice for HS Football

Calendar:

NMPS HS Calendar

1st Day of Practice for all other HS Fall Sports

Calendar:

NMPS HS Calendar

VolleyBall, Swimming, Cross County, Girls Golf, Boys Soccer and Tennis

Fast Track 2020 9:00-4:00

Location:

NM Cafeteria and NM HS Library

Calendar:

NMPS HS Calendar

Grades 6-12 receive everything they need for the 20-21 School year.

Girls Varsity Volleyball

Location:

Unknown, Houston USA 11111

Calendar:

HS Athletics Calendar

Sport: Volleyball Level: Girls Varsity Team: North Muskegon High School - Site: Not Listed
2019 - 2020 School Calendar
Beliefs Statement
We believe that the purpose of NMPS is to create students who:
Function as responsible students
Communicate effectively using multiple modalities
Think critically and problem solve
Cooperate and collaborate
We believe that the stakeholders of the district will:
Expect high standards for all students
Work in tandem with families, teachers and the community
Create a safe and nurturing environment for all
Assist all students in reaching their maximum potential
Enhance facilities to support achievement, athletics, and the arts
"We are an Educational Community that gives our BEST and expects the BEST."