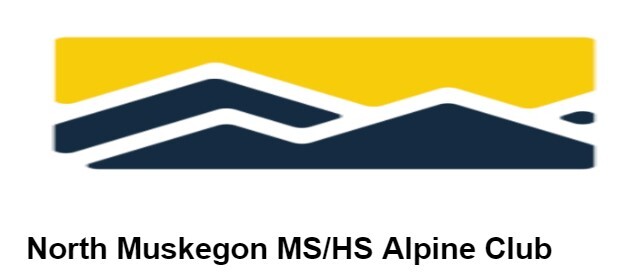 North Muskegon MS/HS Alpine Club
Registration form is closed as the buses are full.
There will not be a waiting list this year, but I will post any availability on the alpine facebook page if there are spots that open up.
Thank you,
Ryan
All payments and paperwork are due by December 17th or as soon as we fill 2 buses - whichever comes first. Buses fill quickly!
If registration fills up before the form can be closed for a particular day, you will be notified if you did not make the cutoff. All registrations are date and time stamped - so, please keep a copy for yourself to ensure your place in the queue.
(Release forms: Caberfae and North Muskegon Alpine)
**2024 Dates:
~ Jan. 12th - 3:00 departure from school
~ Jan. 19th - 3:00 departure from school
~ Jan. 26th - 3:00 departure from school
~ Feb. 2nd - 3:00 departure from school
~ Feb 9th - 3:00 departure from school
Any questions, feel free to email Ryan Corbin, Alpine Advisor, at norsealpineclub@gmail.com