College Applications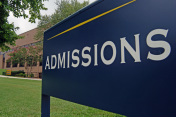 Seniors may begin applying to colleges in the fall after counselors have finished scheduling. During the fall, counselors will visit senior classes to review information procedures and advice included on this site.

Seniors are encouraged to apply to colleges in the before Halloween for highest potential of admission acceptance.
College Admission Rep Visits to NM: Our office Google Calendar (found in this site under "calendar" is the most current listing of college visits to our school. These visits are limited to juniors and seniors only. This calendar is posted in our office as well.

Remind 101 Invite

Apply to 4 - Application Timeline
Counselors will process your college application (attaching transcript) once seniors have completed this profile form and returned it to our office.

Senior Activity Profile
After returning your profile, counselors are happy to process applications in a variety of ways including online, through a application portal such as Parchment, using Common Application (see link) or via paper. A minimum of 5 business days is required for processing. See your guidance counselor for the best way for you to process your application.
How to Write a College Application Essay that Stands Out
North Muskegon Forms
Forms to use when applying to college.

NACAC Secondary School Report Form for Transcripts

NACAC Request for Admission Application Fee Waiver Form
---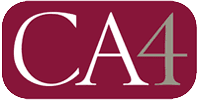 The Common Application process is the most streamlined way to apply to multiple colleges. Some universities require potential students to only use this portal. It is VITAL that students understand to input correct names and emails on their application. Click on the CA4 image to access the Common Application website.
How Do I Get Help?
Please submit a request to the online CA4 Support Center if you:
are experiencing technical difficulties with the Common App Online
need to request your username or password,
have a general question about the Common Application (including access to our numerous FAQs)
All email you receive from technical support will be sent from appsupport@commonapp.net. Please be sure to add this email address to your address book and/or safe list to prevent the messages from being blocked as "SPAM." This is particularly important for AOL users.
Is Phone Support Available?
No. In order to maintain the Common App Online as a free service to students and high schools, all tech support is provided via a much more cost-efficient email system.
Applicants: Please visit the Common App Support Center. Please do NOT submit support requests on behalf of a school official; the school official should submit those directly in order to avoid confusion and speed the resolution of problems.